Hit by Google algorithmic updates? You have come to perfect place.We posses specialization to recover your website from the penalty. We are a group of Google Adwords and Google Analytics Certified Professionals.
Google Penalty Recovery Services India
Thinking about whether you can recoup from Penalties and updates? Indeed, you can. It's possible without putting your business at risk.
In order to improve user experience Google periodically updates its algorithms. With it Google crack spammers and slashes manual penalty to punish businesses that resort to unethical practices to achieve higher ranking in search results.
Our group comprises of youthful experts who are best in industry with regards to information, experience and relational abilities. We stay fully informed regarding all the most recent algorithmic updates and know how to handle them. We have done it for our clients in past for different Google algorithm updates, for example,
Google Hummingbird Update:-This update was introduced so that pages matching the meaning of search query do better than pages matching just few words.
Google Mobile Friendly Update:– This update is designed to give a boost to mobile-friendly pages in Google's mobile search results. This is not just an algorithm update, it was a cultural shift, and Google is about to move the market.
Google Panda Update:– A search filter was introduced in order to stop sites with poor quality content from working their way into Google's top search results.
Google Penguin Update:– This update was to decrease the rankings of websites that used black hat seo techniques, which includes keyword stuffing, doorway Pages, cloaking, thin content, duplicate content, etc.
Why Us?
Numerous SEO advisors offer guidance on the best way to recoup from Google penalty, yet not many of them really set things right.
We will do an in-depth analysis of your website and suggest you solutions to recover from ill-effects of Google penalty. We will also analyze your current link profile and advise you if you require any changes.
In short, we will come up with step-by-step process on how to recover from Google penalty and help you sail through the algorithmic updates.
Give us call to know more or request a quote now !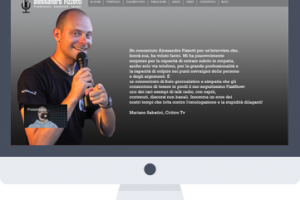 This website achieved Google ranking in just few months after we launched new website.
Tell us about your project
Let us help you get your business online and grow it with passion