Joomla Website Development, India
We help you leverage the power of Joomla with optimal use of components, add-ons and modules so that you can do maximum business.
Make a Mark with Our Excellent Joomla Customization Service

Whether you want to leverage the advantages of an award-winning CMS solution for your web based business or want to extend or update your existing Joomla template, Eminent InfoWeb is a one-stop-shop for all your Joomla customization and extension related needs.
We are an offshore Joomla Services provider company based in India with a huge experience and expertise in this industry. Resorting to our offshore development center for your Joomla customization needs is a sensible and sound decision.
Our Joomla Development Process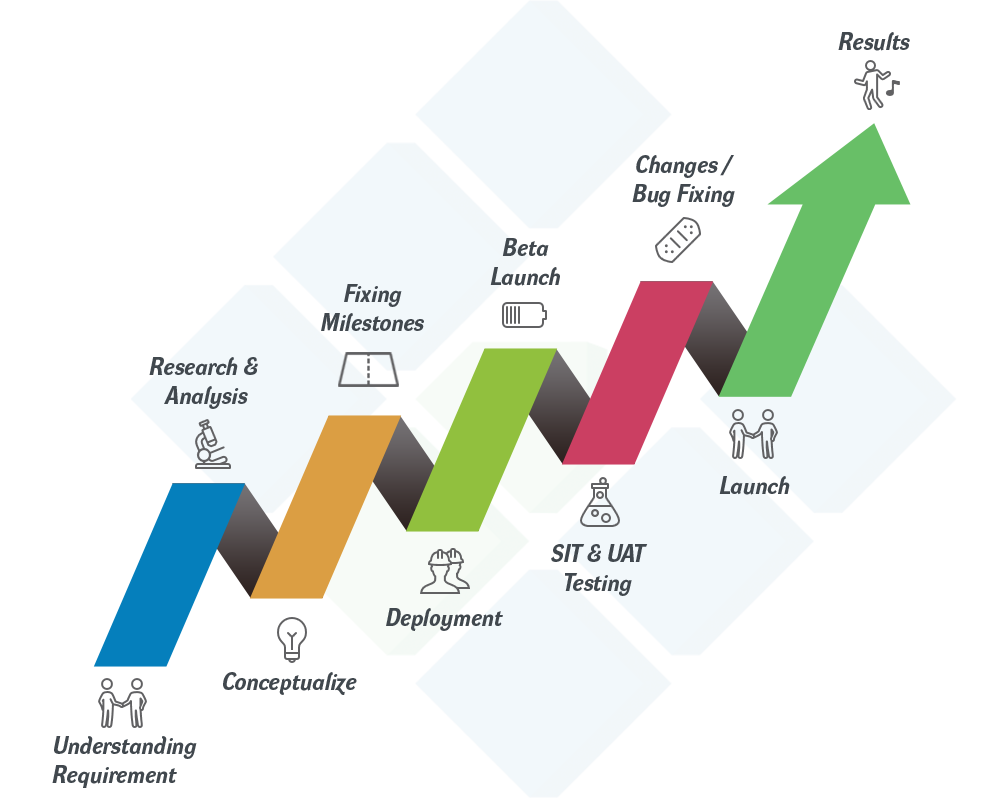 Why Choose Joomla?
One of the most powerful content management systems
Fully customizable web templates
Ease of Site Update, Maintenance and Support
It is open-source code, so there is no license fee involved
Embraces all features required for dynamic website development
Quick and easy to use, thus reduce time for web development process
A load of free templates, modules, and add-ons available
Easy to customize, upgrade and update
A plethora of in-built functionality and features that help create a successful online portal
Organized Web Content
Multi-lingual Text Support
Ensures security of web content
User-friendly Web Interfaces
Cost-effective web development
Features centralized database engine to store content (images, text, video, audio, links)
Allows Third-party integration to enhance functionality of website and make it more interactive
It is Robust, dynamic and flexible
Creates search engine friendly URLs and structure
OUR JOOMLA SERVICES
Installation & Set Up
Template Customization
New Template Designing
HTML to Joomla CMS Conversion
Template Integration
Plug-in Development
Module Development and Customization
Joomla E-commerce Development
Enterprise Joomla Development
Joomla Social Networking and Community Website Development
Business Intranet and Extranet Service Development
Joomla Troubleshooting, Maintenance and Support
WHY CHOOSE EMINENT INFOWEB?
Right from designing of template to installation of dynamic content management system, we deliver a wide range of Joomla services. Our Joomla web developers are experienced and expert in developing bespoke online portals, web applications and its extensions using Joomla. We help you leverage the power of a perfect web solution with optimal use of components, add-ons and modules.
Our Joomla developers' team can make it extremely easy to add, edit and update content in your web portal or web application. We also have a team of experienced Joomla designers who create attention-grabbing Joomla web designs and make it look stunning. Joomla CMS has numerous advantages that a regular website is unable to deliver. And at Eminent InfoWeb, our team helps you get the best CMS solution for your online business needs.
Don't delay any more! Hire our Joomla developers today!
We allow you to hire a complete Joomla development team including project manager, developers, designers, system analyst and database administrator. We also allow you to handpick your team members based on your needs and wants. All the processes and deliverable are under absolute control of you.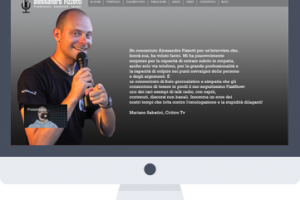 This website achieved Google ranking in just few months after we launched new website.
Tell us about your project
Let us help you get your business online and grow it with passion