See jump in your traffic | Expect increase in conversion rates | Lower your cost-per-click | Manage your paid search | Create a strong business brand
PPC Campaign Management Services India
Internet marketing practices spread your word tremendously; however it's more of a blind bet where you have to speculate profits. To eliminate the inconsistency, PPC Campaign has proved to be one of the most efficient & fastest means to get targeted traffic. Though PPC Campaigns promise high returns but, it requires blend of an advertising mind and in depth technical expertise to ensure returns.
We are Google Adwords Certified Professionals and know how to run a successful PPC campaign. While adhering to cost effective approach, we ensure that we get results without compromising on quality. Our effective Web analytics & reports allow you to track the campaign performance every month.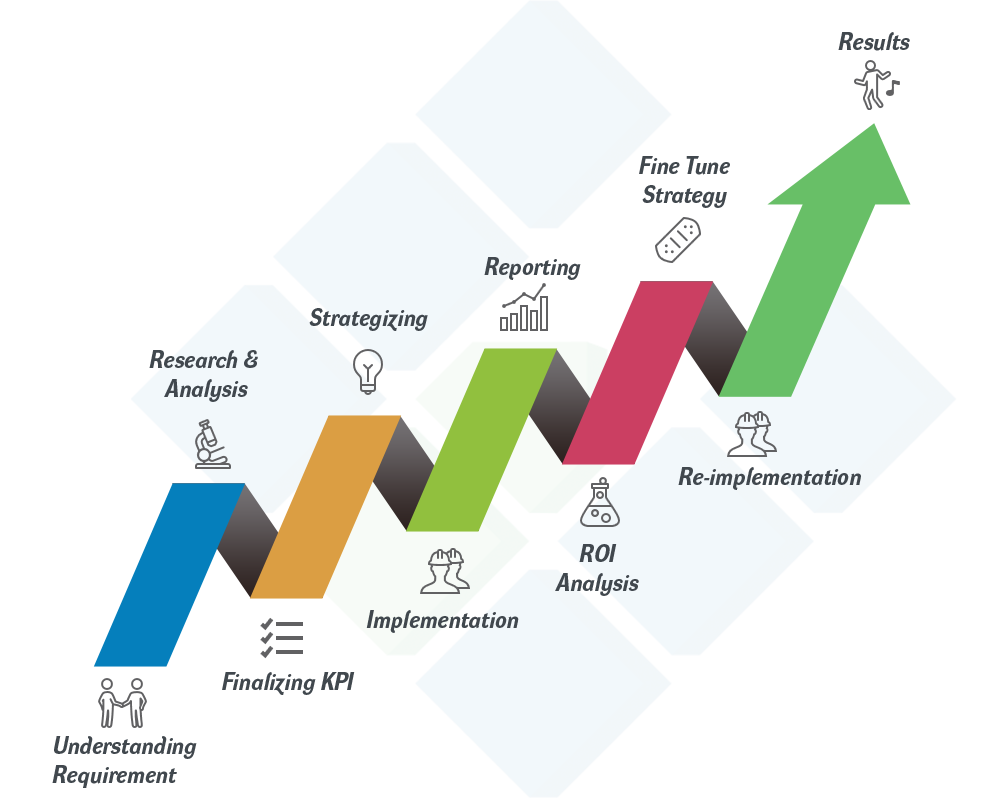 PPC Strategy
PPC Campaigns can turn out to be a costly affair if they are not targeted on customers at right time. So it requires a PPC strategy to pitch for your product only when customers are looking forward to buy.
Implementation
Deep market research, keyword analysis and efforts on creating catchy ad texts and stunning landing pages are few of the things which are part of implementing great PPC strategy.
Tracking Reporting
Analyze the search queries used by your visitors when they are looking for Information.As you gather data within campaigns,we will help you optimize bids towards better performing Ad groups.
START-OFF NOW WITH A FREE CONSULTATION BY OUR EXPERT
Keywords Research and Configuration:
Keyword research is one of the most significant factors contributing to the success of any PPC campaign. At this stage we'll do in-depth keyword research, and after careful scrutiny and client's feedback we'll select keywords. Once selection is done we'll map the keywords into specific Ad groups and further frame them into required match option (either in Broad, Exact or Phrase Match). To help identify keyword phrases, we use Google Keyword Planner tool only.
Writing Appealing Ad Taglines:
Once the keywords are grouped into different Ad Groups, we need to write appealing Ad Taglines for each group. A tag line should be carefully written as it should stand out against your competitor's ads. So having appealing and call-to-action taglines is very important. We write the descriptions that best describes your products or services, because we believe it's very important to ensure that the description is enticing enough to attract ideal prospects.
Configuring Bid & Geographical Location:
In this part of configuration, we'll configure the maximum CPC bid for each keyword and select the targeted geographic location where we want our ads to be displayed. Apart from this we'll also select time schedule & placement position (if required) in which we want our ad to be displayed.
Regular Monitoring & Modification:
Once the campaign is configured we've to wait for certain time frame to get enough data for analysis, and then carefully evaluate whole campaign from ROI point of view and make changes accordingly. We regularly have to analyze and alter the campaign in order to make the campaign most ROI (Return On Investment) driving.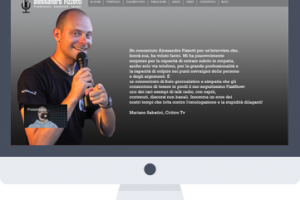 This website achieved Google ranking in just few months after we launched new website.